TRAINING FOR LIVESTOCK FARMERS
Step by step, at your own pace
BAOBA ensures fast and effective implementation of our solutions! BAOBA also delivers individual and group training sessions, face-to-face (on site) or via video conferencing (no need to leave your office).
BAOBA offers a complete Agtech module spanning 60 hours (around 10 days) combining theory, meetings and practical sessions. This module is deployed in digital training centres or for Agriculture/Agronomics schools, and can be adapted and customised. It helps participants learn more about the challenges and specific uses of digital in the agriculture sector and on farms. It provides the keys required to understand the world of agriculture and the digital challenges, associated with some very practical case studies covering either the whole AgriFoodTech sphere or one specific sector. It combines theory and practice, with meetings from people who work in the sector and farm visits.
Contact us to define the best learning path for you.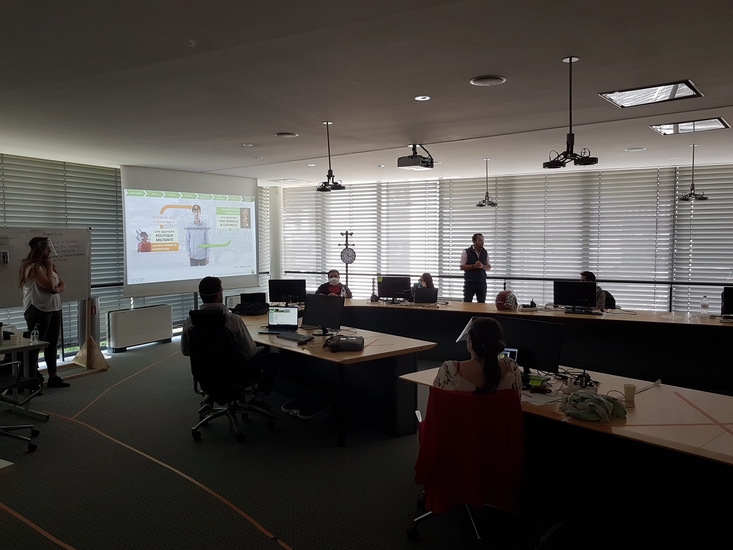 Our experts and founders are regularly involved in different types of training session, during which they share their expert view. (Agriculture/Agronomics, digital, business schools, etc.) Feel free to get in touch – we are particularly keen to forge links with the academic community and anyone else looking for our expert view and feedback.
Understanding the changing context and the challenges of digitalising the agricultural sector
Learning about the day-to-day experience of "connected" farms and their ecosystems
Discovering and deploying innovative digital solutions in the agricultural sector (overview of existing innovations)
Hands-on workshops and real-work simulations